Brand new in our show, the speed and thrills of the Crest Melee.

Our long established and ever popular Jousting Display features six valiant knights, who will thrill audiences of all ages in this fast, action packed equestrian entertainment.
The scene is set with Medieval style tents, tilt, quintains and weapons, transforming your arena into a tiltyard of the Middle Ages.
The knights and their horses, dressed in glittering costumes, show off their speed and daring as they ride in the Skills-at-Arms, then, in true chivalrous spirit, confront each other with lance and shield as they 'joust' along the tilt.
Squires and Pages on foot, our own commentator, music and fanfares, complete the scene, as you are transported back in time to re-live a glorious bygone age.
We have taken our Jousting Display to a vast range of venues in Britain, Europe and beyond, and performed at many top venues and events. These include ;
• The Royal Tournament, Earl's Court,London,
• The Royal Military Tattoo, Horseguards, London,
• The Olympia International Horse Show, London,
• The Rotterdam International Horse Show,
• The Rhine Army Summer Shows, Germany,
• The Paris International Jousting Tournament,
• The Al Maktoum Memorial Challenge International Horse Show,Dubai,
• As well as leading agricultural shows including ;
The Royal Highland, Royal Ulster and Royal Norfolk, and many castles and historic houses including the Tower of London, Chatsworth House and Holkham House, to name but a few.
We have a long history of working with the very best producers and directors of major events, and have the experience and flexibility to work with you to make your event really special.
This display can be combined with 'The Noble Challengers of the Realm', to give two completely different displays in your arena on the same day.
-----
If you have any questions or would like more information, please contact us.
Knights of Arkley perform
the Crest Melee for English Heritage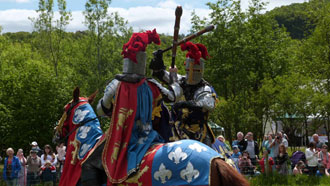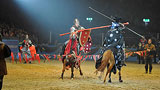 Click images to change
---
-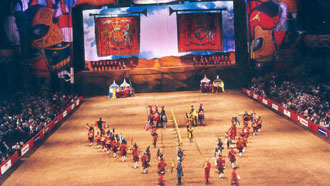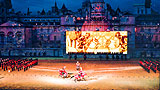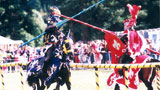 Click images to change
---
-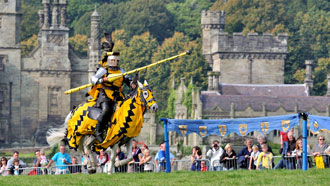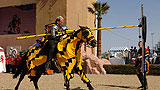 Click images to change